I made a lot of progress this weekend.
Saturday, at the Build Day:
I finished my steampunk gypsy corset, except for my little D ring decoration. I found another D ring that I may add as well. I laced it using an interesting lacing technique I found via
Diary of a Renaissance Seamstress.
I sewed a closure on my new plaid square overskirt and decorated a little hat to go with that outfit. Plain doll hat found on clearance + silver lace + black lace veil + black elastic cord + a plaid fabric flower = awesome new tiny hat! I didn't work on the pocket though.
The hat to wear with my new plaid overskirt.
Speaking of the plaid overskirt...
The apron spread out, pre-assembly.
A close up of the trim.
I didn't work on the Harley Quinn cuffs.
I did get Miss Fletcher's bodice cut out, all three layers (outer, interlining, lining) plus neckline alterations. I also cut out a pair of Spiderman pajama pants for myself, had to cut them a little short due to lack of fabric. I did not cut anything from the Star Wars fabric yet.
Saturday, post Build Day:
I worked on Miss Fletcher's bodice: I ironed the lining pieces, spray starched and ironed the satin outer layer. Then I put the lining together and flatlined the satin with the interlining, a heavy purple cotton (from what I can tell).
Miss Fletcher's bodice, with heavy alteration of the neckline plus a zipper instead of the laces.
Yesterday (Sunday):
I put together the outside of Miss Fletcher's bodice, set up a fitting then headed to the fabric store.
At the fabric store: A zipper for Miss Fletcher's bodice. Three yards of black Paris print calico for my pink satin costume (I decided on a Paris theme). Almost seven yards of the same Star Wars flannel I picked up from another store last week. A little over a yard of black flannel, to use with the Star Wars flannel and to lengthen my Spiderman pajama pants if necessary. And two Simplicity nightgown patterns because I've been wanting to make some old fashioned sleepwear.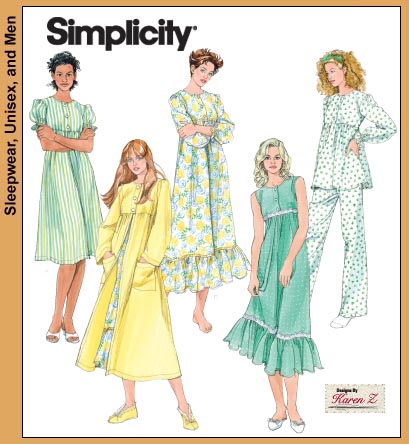 Nightgown pattern 1
.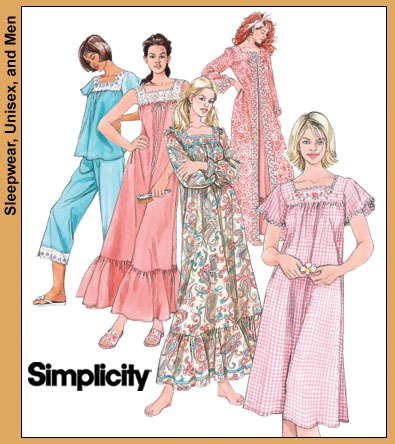 Nightgown pattern 2
I'm planning a Star Wars nightgown, probably the first pattern, and hopefully before Ohayocon. I'm also planning some Victorian-esque nightgowns.
Miss Fletcher came over for a fitting. The neckline needed altered a little more and a couple seams needed taken in. After she left, I took in the seams, finished altering the neckline and stitched the lining to the outer bodice along the sides and bottom. All that's left is hand stitching the rest in place.
Current State of the January To Do List:
Finish the steampunk gypsy corset: This is pretty much done except for the D rings I want to add. -

Deadline: ASAP



Make a bodice for Gemma Fletcher of the Archon: All that's left is hand sewing. -

Deadline: January 20



Harley Quinn collar and cuffs: Collar's DONE, just need to add velcro and elastic to the cuffs -

Deadline: January 27 (Ohayocon)



Make Beau a bag for his closet to keep his unmentionables in: Haven't started this yet. -

Whenever it gets done.



Make Beau and I both pajamas for Ohayocon: Spiderman pajama pants have been cut out for myself, but they may be set aside in favor of a Star Wars nightgown and pajama pants for Beau. He's also requesting pillowcases asap. -

Deadline: January 27 (Ohayocon)

Make my plaid square overskirt: This is DONE (except for the decorative pocket, but its currently wearable). And I decorated the hat. -

Deadline: January 27 (Ohayocon)

Concert tshirts throw: Started, still needs a lot of work. -

Deadline: February 4
That's all for now!
A bientot!
Miss Leah J Wilde